Even though we are back to face to face meetings now for Beavers, Cubs and Scouts there are still loads of things that we learnt about during the pandemic that you can do when you are at home. This page is a bank of resources for things for young people to do when they are at home.
Have a look at what everyone else has been up to on our Twitter Feed.
Remember to talk to an adult about what you're doing so that you can stay safe – and make sure you follow the government advice to keep everyone else safe too.
Don't forget, you don't have to be a Scout to have a go at these activities. They are great for anyone young (or old) who is stuck at home!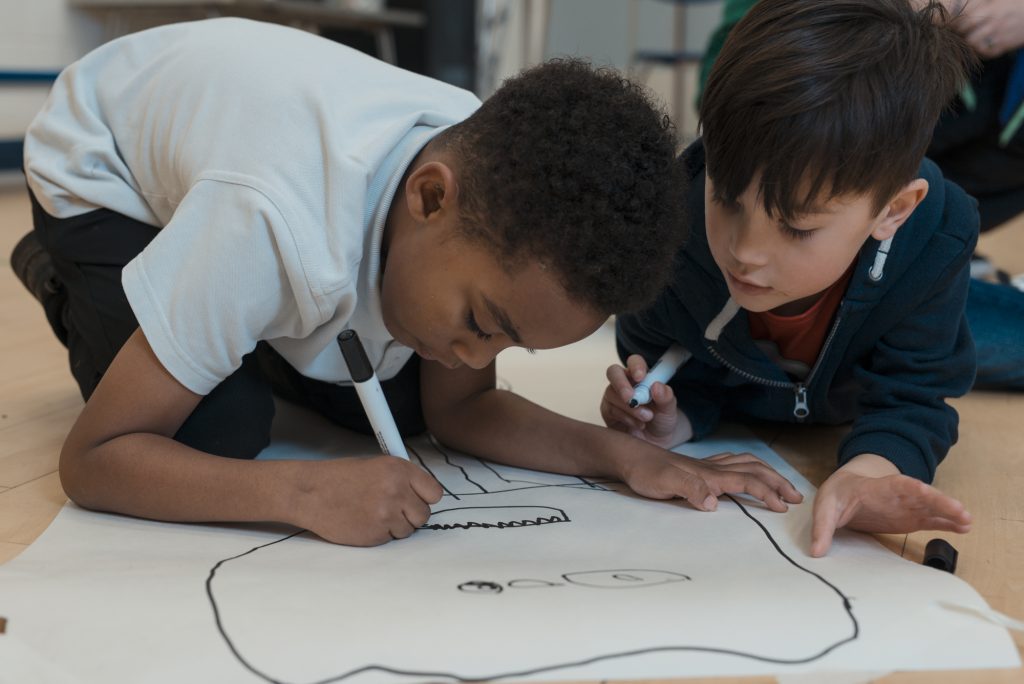 Things to do at home
Websites with lots of ideas
There are 100s of activities on the Scouts website that you can work on at home – it also tells you how long they take, where they can be done, which section they are best for and which badges they count towards.
There's also lots of activity ideas on this website that you might like to try from Paw Print Family.
The National Trust has a list of 50 things to do before you are 11 3/4. If you ask me, they are still great things to do until you are 111 3/4!
Knots
Why "knot" challenge yourself to learn one new knot every week and practice it every day? Animated knots is a really good website with clear instructions to follow and information on what the knots are useful for.
Badges
Online Scout Manager have made some new functionality called Badges at Home which you can use to upload evidence when you've completed a section of your badge. Please use this to provide evidence for any badges you are doing at home by logging in to the parent portal in OSM
Skills Challenge – have a look at the Skills challenge badge – there are lots of things you can do at home like painting a picture or making a card – why don't you try this and then post it to a family member who might be feeling lonely to cheer them up. There are also some things you can do to be really helpful at home, like making your bed and tidying up!
Book Reader – read 6 books, design a cover for your favourite book, make a bookmark and show you know how to look after books.
Digital Citizen stage 1 – choose something that interests you and use the internet to research it, and then design a presentation (on a computer or on paper) to tell other people what you have found out.
Communicator – now is a really good time to practice communicating with people who don't live with you by text, email or video call.
Entertainer – practice and perform a play, song or story to your family. Or you could video it to share with people you don't live with – this would also count towards the Digital Citizen
Skills Challenge – the skills challenge badge has lots of activities you can do at home – take some photos of you doing them – we'd love to see what you get up to!
Writer – You have to complete 4 of the listed activities, but they include:
Keep a diary – Why not keep a diary for the period you are off school documenting what you are doing to keep busy
Write a letter – At this time of isolation there are lots of elderly people who are living on their own or in care homes with no visitors allowed. Why not write them a letter to tell them about you, what you like doing and how you are keeping busy in the current situation. If you would like to do this and don't know of any elderly people, let us know and we will arrange a suitable person.
Artist Activity Badge – If you're feeling creative why not have a look at this
Digital Maker – If you have a look here there is lots of information about the Digital Maker badge requirements and activities you can do to complete them. It's mainly aimed at leaders planning activities for Troop nights but most of the activities are things you could do by yourself at home and send to us.
Need More?
There are some documents in the downloads area at the bottom of this page which give you more ideas for badges that you can be getting on with at home.
---
Things to do online
---
Practical Things to do
Workshop Skills – if your parents have a few tools for DIY why not get them to teach you how to use them and make something out of whatever you can find. Need some guidance? Here is a link to a good series of videos on Need some guidance? Here is a link to a good series of videos on YouTube teaching workshop skills.
Shelter Building – Get our in the garden and build yourself a shelter using the materials you can find. Here is a video to help give you some ideas.
---
---
Downloads

Widget not in any sidebars