We're scouting for talent
Do more. Share more. Be more.
The 1st Papworth is a dynamic Scout Group that helps over 80 young people enjoy fun and adventure while developing skills for life. With a Beaver Scout Colony, Cub Pack and Scout Troops, our friendly leadership team is always kept busy and open to new members joining the team. Here are just some of the things you could help us with and make all the difference.
Want to know more about any of the roles below or express your interest, please use our contact form here.
---
Social media manager
Always on Facebook?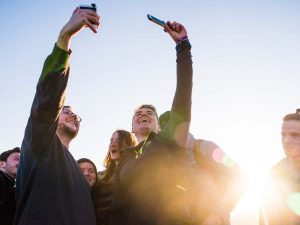 Do you know your Twitter from your Tumblr? Can you manage a digital community? Then we would love to use your skills to provide to manage our social media channels.
1st Papworth Scouts now need a Social Media Manager to help promote the Scout brand along with our information, achievements and events. You'll be just as happy writing a snappy line of copy as monitoring and participating in online conversations.
With experience of a variety of social media channels, good writing and technical skills, you'll be happy to work on your own initiative to set guidelines. No specific time commitment is required and the role is flexible enough to fit around you. We'll provide full support and training, a sociable network, plus it all looks great on your CV.
---
Second-hand shop manager
Want to make the most of old stuff?
Do you know how to go shopping? Spend all of your time on eBay? Then we would love to give you the opportunity to join our team and manage a new way for young people and parents to make the most of old stuff (and save some money!)
We are looking for someone to run a second-hand uniform exchange system, giving parents the opportunity to see their old things reused and making uniforms available at lower prices for those who need it. You'll be able to set things up how you want, either in person at meetings or online, whatever works best.
The role is flexible and will fit around how you want it to run, setting your own goals and targets and helping the whole group out.
---
Assistant Section Leaders
Make a birdbox; transform a future
Would you like the chance to canoe, climb and make bird boxes while improving your CV? As a Section Assistant in the 1st Papworth Scout Group you will do all of this and more, using your current skills and learning new ones.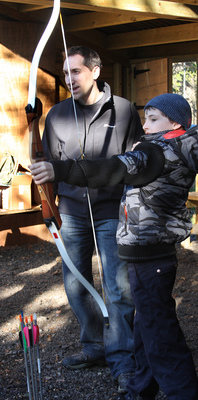 We now need a fun, committed person to support young people, helping run games and activities as part of weekly meetings. As part of a small team, you will be plan and deliver a safe and exciting programme for young people, helping them achieve badges and awards.
Enthusiasm, an empathy with young people and a sense of humour are a must. But we can teach you the rest. We'll support you all the way and ensure you get the training and support you need.